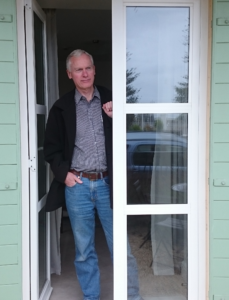 Barrie Cameron lives in New Zealand and is an Electrical Engineer.
While he has been mainly active in New Zealand, he also worked in France on the Anglo-French Channel Tunnel project.
He has traveled for work and holidays to Australia, Europe, UK, and USA.
Since an early age, Barrie Cameron has been interested in science and the true nature of the Universe.
Inspired by these interests, Barrie Cameron decided to write his first Science Fiction novel.
He has set his Planetoid Trilogy in the near future. Its genre is a hybrid of hard and soft science fiction, In addition, there is a significant 'first contact' theme running through its plot. But essentially the Planetoid Trilogy is an adventure mystery that contains themes of existential threats to humanity and the Earth's biosphere. The three books in the Planetoid Trilogy are: Star Island, Three Fates, and Phoenix.
He hopes to continue his writing following the publication of the present books.
Social Media
You can use the following links to go to Barrie Cameron's author Facebook and Twitter pages: