On these Science Topics pages, you can read short articles on current science research that are still in progress or which are controversial.
Science Topic Sub-Page Index
Table of Sub-page Contents:
Table of Sub-page Contents
Hyperloop Speed
[Blog reference ST: PT-B1-C3-220610]
Proposed vacuum and maglev powered Hyperloop passenger transport systems are suggested to have cruising speeds of up to 1200 km/h. This would give the transport system a speed that is four times the cruising speed of most existing in-service High Speed Trains (HST) running on conventional railway tracks, albeit with high speed tracks and electric catenary that meet the necessary HST specifications compared with slower trains.
Economic justification for Hyperloop, compared with traditional railways, requires a significant speed that enables the Hyperloop system to compete with existing high usage air links between major centers of population.
Passenger safety and comfort requirements would suggest that the acceleration and deceleration would need to be limited. For example. limited to no more than one g horizontal force.
Economics would then argue that the cruising speed be maintained for some minimum distance before decelerating and slowing to a stop at the destination.
In addition, there are various safety and technical challengers that need to be adequately addressed before a Hyperloop could be approved for passenger travel.
Then there is the cost. To be successful, a Hyperloop needs to be able to compete with existing, conventional air travel.
One major advantage of a Hyperloop transport system, given that it would be totally electric, is that it would be more sustainable with regards to climate change than hydrocarbon fueled air travel.
Why Paris?
[Blog reference ST: PT-B1-C2-220520]
The Post that inspired this Topic is not strictly scientific. Rather it relates to Barrie Cameron's engineering experience while living in France. Please refer to the Post, 'Why Paris?', in our Blog for an explanation.
Science Experiments
[Blog Reference ST: PT-B1-C1_220512.]
Modern science relies upon objective observation of the natural world and repeatable experiments to verify theories that describe our Universe and its laws of physics. Thus experiments are an essential tool to enable us to understand the true nature the world. Engineers also use experiments and tests to check their designs and ensure that equipment and products meet design criteria and industry quality standards.
Fermi Paradox
The first of our science topics relates to one of Cameron's underlying themes in his Planetoid Trilogy. It is the Fermi paradox.
But what is the Fermi paradox?
It is the apparent fact that there is a lack of evidence of the presence of aliens in the Milky Way galaxy despite various estimates for their likely existence. This paradox was named for the question, 'where is everyone?', posed by the twentieth century nuclear physicist, Enrico Fermi, during a discussion on UFO reports in the 1950's.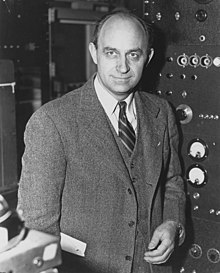 (Refer Wikipedia article: https://en.wikipedia.org/wiki/Enrico_Fermi )
Possible responses to the Fermi paradox include the questions:
How does an advanced technological civilization survive past its nuclear age?
Is there a natural tendency for advanced technological species to destroy themselves before they can contact other civilizations?
Do their evolved competitive instincts prevent them from avoiding cataclysms such as nuclear war, depletion of essential mineral resources, and/or the destruction of the biosphere of their home planet?
In Cameron's novel, Planetoid, he uses one possible explanation of the Fermi paradox to explain the lack of evidence for aliens.
Exoplanets
The second of our science topics, Exoplanets, has a bearing on the probability of life on other planets in our galaxy. The nature of recently discovered exoplanets suggests that the conditions for life are perhaps much rarer than previously thought. Nevertheless, even allowing for the rareness of the necessary solar system and planetary conditions, there is still thought to be a reasonable probability of the existence of life in our Milky Way galaxy given the billions of solar systems within the galaxy.
Earth-like Planets
Would socially and technologically advanced aliens evolve from an Earth-like exoplanet?
The Planetary Society has published an article on their web site on the topic of 'Earth-like worlds': https://www.planetary.org/articles/earth-like-worlds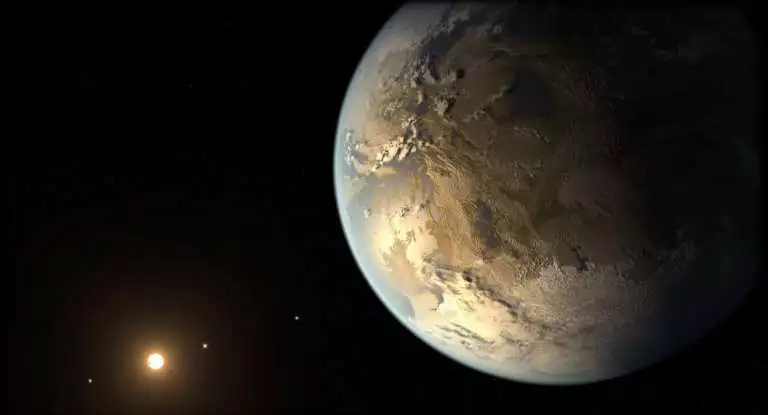 Alien Behaviour
You may think that the third of our science topics, Alien Behaviour, may not be scientific. After all, we haven't found any aliens yet. However there has been some scientific conjecture on this subject.
For example, an article on the Smithsonian Magazine web site considers whether aliens would be friendly or threatening: https://www.smithsonianmag.com/air-space-magazine/science-aliens-part-i-would-they-be-friendly-or-threatening-180977432/
Another example from Oxford University's web site discusses how evolutionary theory can be used to support alien predictions and better understand their likely behaviour: https://www.ox.ac.uk/news/2017-10-31-aliens-may-be-more-us-we-think
What are some of the questions?
So what do you think is the probability of the evolution of advanced technological civilizations from extraterrestrial life? Is there a natural tendency for such advances to be inhibited? And even if a species managed to survive to create an interplanetary civilization, what would it look like? How would it be structured? How would it govern itself? And how would it behave towards other species it encountered?
What do you think? Send us your comments.