On this page, we shall be introducing our authors with a bio summary. You will be able to access more information on the authors from their individual pages.
Seaswell Publishing is pleased to introduce its first author: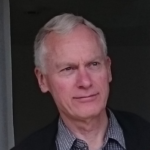 Barrie Cameron lives in New Zealand and is an Electrical Engineer. Since an early age, he has had an interest in writing. However it is only recently that he has found time to become an author.
Cameron has set his Planetoid Trilogy in the near future. For this, his first novel, he has chosen a hybrid genre of soft and hard science fiction. The novel initially features the realistic human science and technology of the twenty-first century; but there are also issues of psychology and politics. The mid-twenty-first century world is in stress from global warming and a new danger arriving from out of interplanetary space. There is help from an unexpected quarter and new technologies are required. The heroes of the story must then undertake a dangerous mission. Throughout the story, their adventure is clouded by mystery. Yet regardless of the hidden perils that they risk on their journey, they must overcome the greater challenge of the existential threat to humanity and the Earth's biosphere.
Influences
Cameron was encouraged to write his story by recent developments in science, especially in astrophysics and quantum mechanics. But his main driver was the question as to whether a technically advanced civilization could overcome the implied dangers of the Fermi paradox. This question applies not only to whether extraterrestrial empires are hidden amongst the stars of the galaxy but, closer to home, whether our own human civilization has the capability to survive these same dangers.
Social Media
You can use the links below to go to Barrie Cameron Author pages at: Facebook, Amazon, Twitter, and planned future Anchor Podcast by Spotify:
Science Topics
On our Science Topics page, you can see our brief discussions of the Fermi paradox, and two related topics, exoplanets, and likely alien behaviour,
The three books in the Planetoid Trilogy are: Star Island, Three Fates, and Phoenix.
(For more bio information, click here).