Why do we bring up the Fermi Paradox in connection with our new author's Planetoid Trilogy?

Well, in addition, you may ask if it is possible to write a credible, hard genre, science fiction story that is set in the near future and also features aliens? The critical adjective in this sentence being 'credible'.
Barrie Cameron was intrigued by the implications of the Fermi Paradox when he decided to write his Planetoid Trilogy. He wished to give, on the one hand, a possible, or perhaps impossible (?), explanation for the lack of evidence of aliens. And on the other, to investigate the prospects for humanity to reach the stars given our recent history.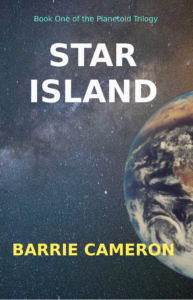 The Fermi Paradox
Do you agree that there is presently little, if any, scientific evidence for the existence of technologically advanced aliens in our Galaxy. Or at least in our corner of it?
Take the Fermi Paradox, for example, and the question: "Where is everyone?"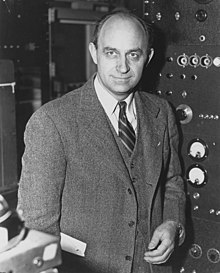 You could say that we haven't discovered aliens, or they haven't discovered us. This may be because of the great distances between the stars and the laws of physics. The laws of physics that appear to severely limit practicable space travel to the solar system. And then there are the problems of communicating across the Milky Way Galaxy.
On the other hand, you could also ask, do we know enough yet about physics and the Universe to rule out interstellar travel?
In this context, Barrie Cameron proposes the sub-genre of hard-soft science fiction. This involves taking present day technology of the hard genre and stretching its possibilities into the soft genre in order to allow a speculative fiction novel with some realistic trappings. Well, that's his theory for his Planetoid novel anyway!
A Hard-Soft Hybrid Genre Science Fiction Novel
As discussed above, Barrie Cameron describes his new Planetoid Trilogy novel as being within a hard-soft hybrid genre of science fiction. A contradiction in terms? Perhaps? You be the judge.
Another important question arising from the Fermi Parodox is whether it is actually possible for any biological beings to evolve competitively within a biosphere jungle and then to survive past the challenges of advanced technology?
The Planetoid Trilogy assumes that it is possible but then asks, what would such an alien civilization look like? And so, more soft genre science fiction….
If these questions interest you, perhaps you may enjoy reading Barrie Cameron's Planetoid Trilogy novel. Beyond the existential themes, it is a space adventure mystery with alien contact. What could be better?
Why not give it a try. The first book, Star Island, is available now on Amazon, and Book Two, Three Fates, and Book Three, Phoenix, will each follow in turn over the next few months.
All of us at Seaswell Publishing wish you good reading!