Science Topics beginning with 'F':
Fermi:
The first of our science topics relates to one of Cameron's underlying themes in his Planetoid Trilogy. It is the Fermi paradox.
But what is the Fermi paradox?
It is the apparent fact that there is a lack of evidence of the presence of aliens in the Milky Way galaxy despite various estimates for their likely existence. This paradox was named for the question, 'where is everyone?', posed by the twentieth century nuclear physicist, Enrico Fermi, during a discussion on UFO reports in the 1950's.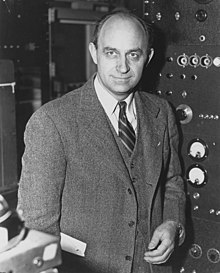 (Refer Wikipedia article: https://en.wikipedia.org/wiki/Enrico_Fermi )
Possible responses to the Fermi paradox include the questions:
How does an advanced technological civilization survive past its nuclear age?
Is there a natural tendency for advanced technological species to destroy themselves before they can contact other civilizations?
Do their evolved competitive instincts prevent them from avoiding cataclysms such as nuclear war, depletion of essential mineral resources, and/or the destruction of the biosphere of their home planet?
In Cameron's novel, Planetoid, he uses one possible explanation of the Fermi paradox to explain the lack of evidence for aliens.