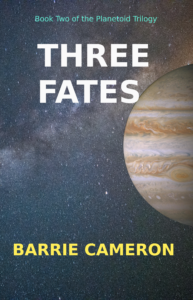 Three Fates
Seaswell Publishing is preparing Book Two of Planetoid Trilogy for publication now that author, Barrie Cameron, has finished editing 'Three Fates'. Although we missed the end of March 2023 deadline that we had set ourselves earlier this year, we missed it by only a few days! We shall post again once Book Two is available for purchase in the next week or so.
Planetoid Trilogy
The 'Three Fates' paperback will shortly join 'Star Island' on Amazon. 'Three Fates' is the second book in Barrie Cameron's Planetoid Trilogy. The Kindle E-book will follow soon afterwards.
Star Island
Book One of the Trilogy, 'Star Island', is already available on Amazon:
Phoenix, Book Three of Planetoid Trilogy
The third book of the Planetoid Trilogy, 'Phoenix', will be released mid-2023 once Cameron has completed final editing.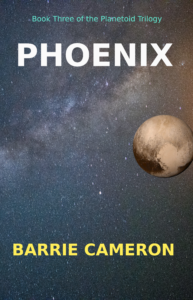 More News will Follow Shortly!
We expect to be able to post an update on the release date of Three Fates in the next few days.