[ST Ref: PT-B1-C3_220610: 'Planetoid Trilogy', 'Star Island', Chapter Three: "Paris Interview".]
SP: Barrie, in your latest book, 'Star Island', you have your characters using several modes of transport. In particular. some readers are wondering why you have them still using conventional fast rail between European cities. What about Hyperloop vs fast trains? Given that the 'Planetoid Trilogy' is set in the near future, in three decades time, in the 2050's, why are you still featuring fast rail instead of Hyperloop technology?

BC: An excellent question, Ian, and I am glad you asked (smiles).
SP: And the answer is, Barrie?
Rate of Engineering Progress:
BC: You mean my answer to the question: Hyperloop vs fast trains? Well, as you know I am an Engineer and I believe I have a reasonable feel for the rate of current engineering progress. Plus I have noted that many past S.F. novels, set in their authors' near future, have often been overly optimistic with the arrival of new technology.
SP: How does being an Engineer influence your thinking on Hyperloop vs fast trains?
BC: In my career I have worked on a number of engineering projects and gained an appreciation of the rate of advance of different technologies. For example, while the technology of electrical power stations and high voltage lines and substations have changed in subtle ways over the forty years of my career, these engineering works are substantially the same now as they were when I began my career. Certainly electronics, and in particular digital electronics, have evolved greatly in this time. But the heavy engineering, if I can use that term, has not, or at least not obviously.
SP: Yes, I understand this, but hasn't there been a significant move from overhead to underground high voltage cables over the period of your career?
BC: Yes, indeed, driven by the great improvements in underground cable technology over about two centuries. Underground cable has had a long history, beginning with the introduction of undersea telegraph cables in the 1800's. High voltage technology was more difficult and had its origins in the early 1900's. Extra high voltage cables are more recent.
SP: OK, but what about Hyperloop vs fast trains?
Hyperloop vs Fast Trains:
BC: Well, again, electrified rail has been around since the beginning of the 1900's when it proved markedly superior to first coal and oil fired steam, and later to diesel and even diesel electric. Electric traction is superior and more efficient than those earlier technologies. Especially for heavy bulk freight and high volume passenger routes. For low volume routes, diesel has become preferred but this may change in light of climate change requirements and new battery technology.
To upgrade from steam and diesel to all electric has generally required significant expenditure on overhead catenary infrastructure. This capital intensive step has proved difficult for the total electrification of railway networks unless the traffic volumes can be shown to justify the expenditure. However, if global climate change costs are taken into account, overhead electrification of rail may prove to be economic even for low volume routes.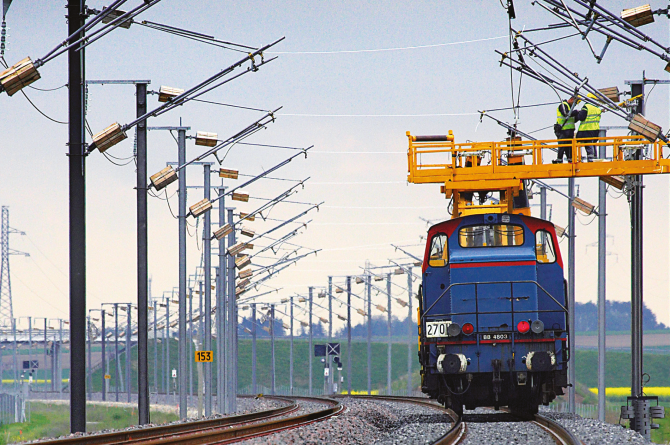 Work is presently underway around the world to build hybrid, battery, and hydrogen powered electric locomotives and units to cut CO2 production on lines that do not have catenary infrastructure.

SP: Are you suggesting that Hyperloops are an economic step too far?
Hyperloop Economics:
BC: Yes and no. Let me explain:
Yes, in the sense that those countries with significant existing investment in overhead catenary electrified rail networks will not see a great advantage in investing in Hyperloop technology that may be an order of magnitude more expensive to build.
No, in the sense that countries that do not already have a well developed electrified rail network may find a new Hyperloop network attractive.
But it is not all about the technology. There are also considerations of passenger experience and the achievable time saving.
SP: Hmm, I follow you reasoning concerning the economics of existing assets, but what do you mean about passenger experience and time saving?
BC: Well, the current height of electrified rail technology is intercity high speed passenger trains, such as the Japanese bullet trains, French TGVs, Germain ICE, and other more recent Asian high speed trains. These typically cruise at about 300 km/h. Backing up these fast trains are modern electric express trains that travel at 180 km/h between lesser sized cities or with shorter distances between stops. All provide the passenger with a safe, quiet, pleasant, uncomplicated travel experience, with a view of the passing countryside. Services generally run from morning to late evening, with network maintenance undertaken at night. If there is a failure of electric supply (rare, but they do occur), it is relatively easy to transfer passengers to alternative trains or buses.
SP: So… ?
BC: So, what does a Hyperloop network that includes vacuum tubes and maglev tracks promise to provide that the existing fast trains do not?
[No free image found of a commercially operating Hyperloop, If you have a free image that we can include here, please send it to us.]
SP: Hmm, 1000 km/h plus speed?
Hyperloop Speed:
BC: Yes, I believe that is the aim for Hyperloops. Perhaps nearer 1200 km/h speed. That would make it four times as quick as the existing high speed rail trains. But there are other considerations. Even if the tubes are above ground and transparent, what about:
the view available to the passengers?
if there is a train propulsion failure when multiple units are traveling down the long 3000 km plus tunnel, how do you extract the passengers from that unit?
how does the faulty unit maintain its life support system in the vacuum tube without an external power supply?
how do the other units pass the faulty unit?
SP: You don't think that Hyperloops will be see the light of day?
BC: Oh, on the contrary, I believe that they will become reality, but not significantly within the next thirty years. There may well be a few very select Hyperloop networks built. But they will not displace existing high speed trains, particularly in densely populated regions such as Europe. In Europe, as elsewhere, the distance between main station stops would not justify the 1200 km/h speed. And then there is the cost. If people think that electrification of conventional rail is expensive they will not like the cost of a successful and safe hyperloop network. For example, how many commercially operational maglev routes are there currently? How long are they? And maglev doesn't even require a vacuum tube and all the additional equipment, power, and maintenance that a vacuum tube would require.
SP: They will come but not in this century?
Hyperloop vs Air Travel:
BC: Oh, Hyperloop could come this century. But it would not be to replace high speed trains. They will replace long distance air routes. In this respect, of course, they will be useful to fight climate change.
When France introduced their first intercity TGV between Paris and Lyon in the 1980's, the regional passenger air traffic between those two cities dropped by 95% within the first year or so of the TGV route's commercial operation.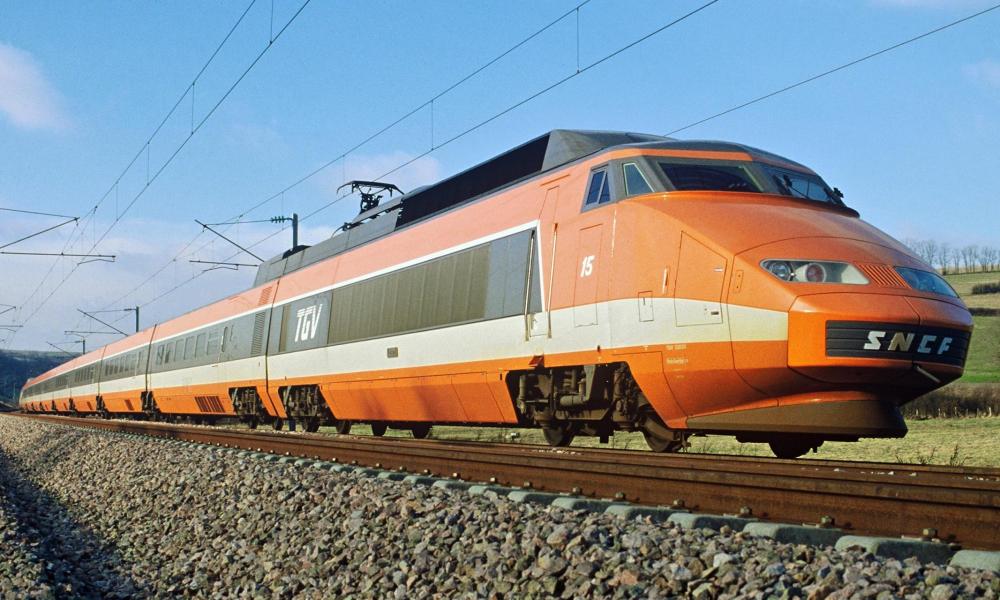 Likewise, if Hyperloop proves economic to build, say for example between L.A. and New York, such a passenger link would have a similar effect on the air traffic between those two US cities.
SP: In your book, you have a non-stop Hyperloop link between Bordeaux and Marseilles. Is that a long enough distance?
BC: (Smiles) Who knows? May be, maybe not. It will depend on the economics. I wouldn't put money on it. Perhaps it might have been more realistic to have proposed a twin tube Hyperloop between Paris and Marseilles.
SP: Thank you, Barrie, for your thoughts on future rail travel, particularly as portrayed in your new book, 'Star Island'.
BC: My pleasure, Ian, thank you for asking.
SNCF Images Acknowledgement:
The images used in this Post were obtained from the very informative French sites of the SNCF.
Our thanks to the SNCF.