The Phoenix 4th iteration edit progress has unfortunately suffered some delays due to events beyond our control. These interruptions occurred at the end of October 2023. However, we are back on track now.
'Phoenix' is Book Three of Barrie Cameron's science fiction Planetoid Trilogy novel.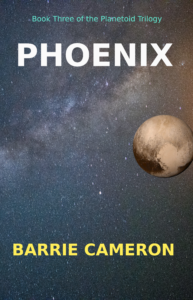 Phoenix 4th Iteration Edit Progress
The 4th Iteration Edit progress has reached chapter 24. Updates are few and minor in detail. Cameron remains hopeful that he will complete the revision by the end of November 2023.
We therefore hope to release Phoenix either at the end of November or early in December 2023.
Books One and Two are already available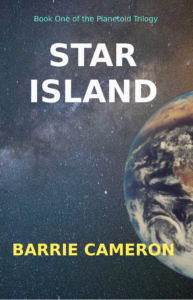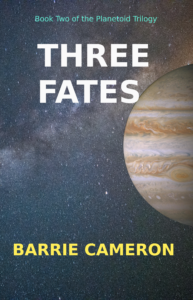 As previously announced, we have already published the first two books of Planetoid Trilogy as E-books and print-on-demand paperback. These are available from Amazon:
Print-on-demand paperbacks:
Book One, 'Star Island', and
Book Two, 'Three Fates'.
E-books:
Book One, 'Star Island', and
Book Two, 'Three Fates'.
Reader Reviews
We welcome purchasers of 'Star Island' and 'Three Fates' on Amazon to leave a reader's review there of the two books. It helps the visibility of the books amongst the thousands of other science fiction books being offered on the Amazon site.
We thank you in advance if you are able to do this for us. We appreciate your assistance.
Remember that if you are registered on our https://seaswell.net/publishing/ site, you can contact us by leaving a comment below.
Alternatively, you can send us an email to: info@seaswell.net.
Seaswell Publishing
Seaswell Publishing is an independent publisher of fiction and non-fiction books, including E-books and paperbacks.
Barrie Cameron, Author
Barrie Cameron is an author of science fiction novels.